Finally, an easy way to curate
screen content
Over 70+ apps and thousands of integrations for popular tools and feeds allows you to lift content from where it already lives, to add to your screens.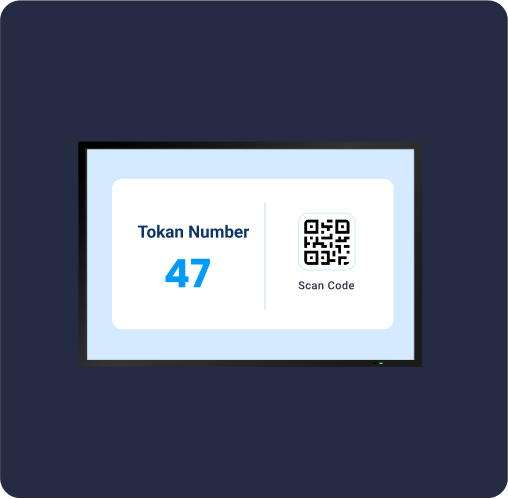 Transform the way you manage queues and revolutionize your customer service with our cutting-edge Queue Management System. With features such as automated booking, queue tracking, and personalized notifications, our system simplifies the process and eliminates long waiting times.
Mydia Smart Assist is the future of customer support. Powered by advanced Artificial Intelligence (AI) technology, our solution delivers fast and accurate responses to customer queries. Whether it's through chatbots, voice assistants, or messaging platforms, Mydia Smart Assist provides intelligent and intuitive support that meets the evolving needs of modern customers.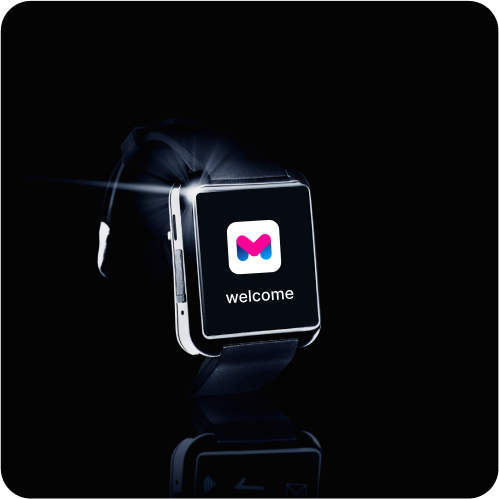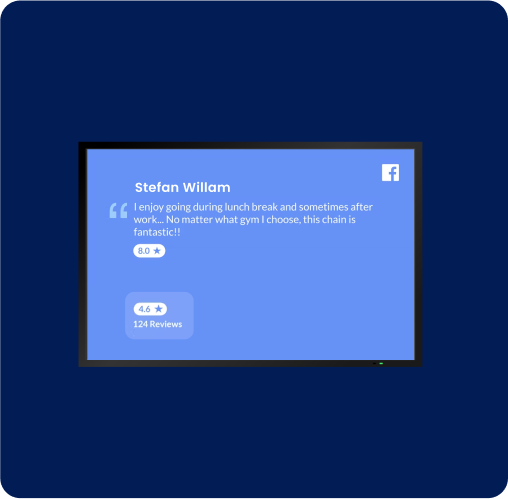 Social Media Feeds App is an application designed to bring all your favorite social media platforms together in one place. It provides a single feed for users to view all their social media updates, including posts, photos, and videos from various platforms like Facebook, Twitter, Instagram, LinkedIn, and more.
Mydia News App is a comprehensive news application that provides users with the latest news stories and updates from around the world. It covers a wide range of topics, including politics, business, entertainment, sports, and more.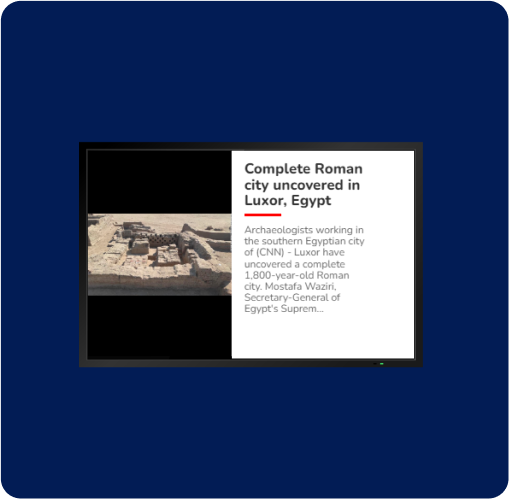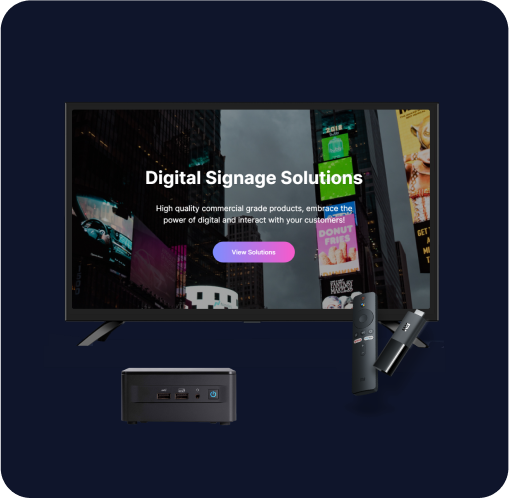 Mydia Digital Signage is a cutting-edge digital signage solution that allows businesses to deliver targeted messages and content to their customers in real-time. It uses high-definition displays to showcase dynamic and engaging content, such as videos, images, and live streams.
Meeting room signs are physical displays that indicate the availability and status of a meeting room. These signs typically display the name or number of the room, the current status, and the start and end times of the current or upcoming meeting.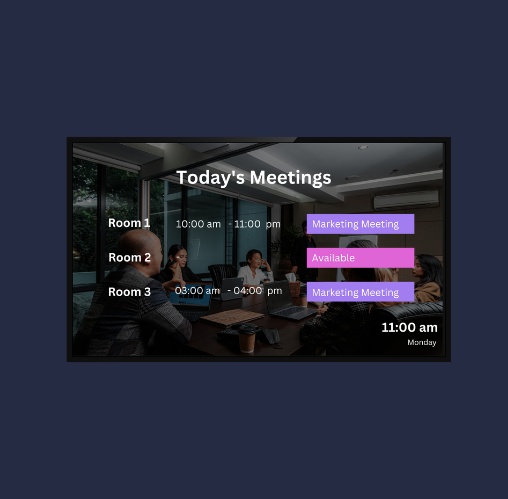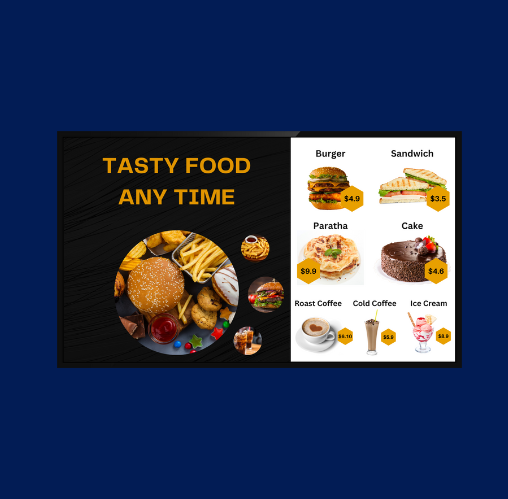 Digital menu boards are digital displays that are used to present menus and other information in restaurants, cafes, and other food service establishments. These boards use digital screens to showcase the menu options, promotions, and other content to customers.
Wayfinding Digital Signage
Wayfinding digital signage is a type of digital display that is used to help people navigate large buildings, such as airports, hospitals, and universities. These displays typically feature maps, directories, and other information that can help people find their way around a building.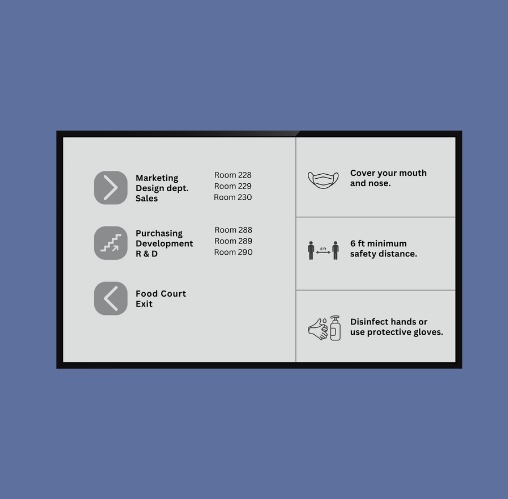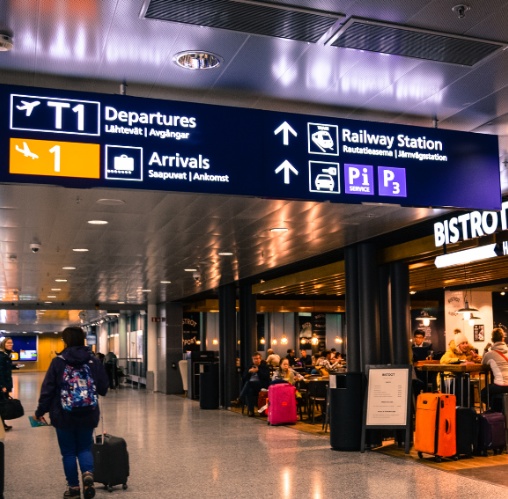 Flight Information Display
Flight Information Display (FID) typically located throughout an airport, including in the departure and arrival halls, as well as in gate areas. They may also be available online or on mobile apps for passengers to access flight information.
Mirror Apps are useful for a variety of purposes, including applying makeup or checking one's appearance before an important meeting or event. They can also be used for fun, allowing users to experiment with different hairstyles, makeup looks, or accessories.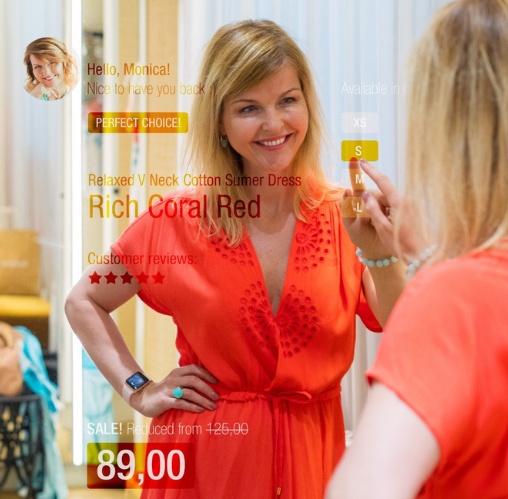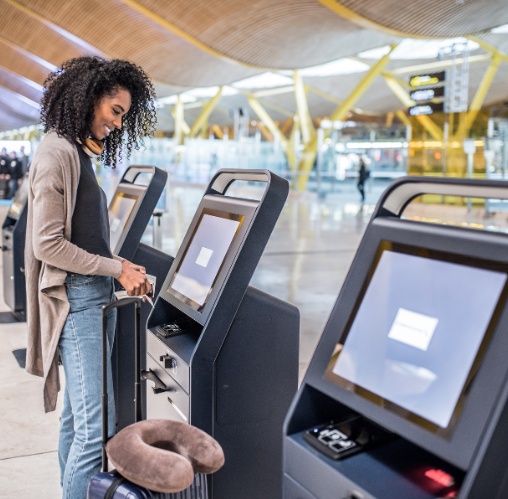 Kiosk apps for digital signage typically have a user-friendly interface, allowing users to interact with the content on the kiosk using touch screens or other input methods.