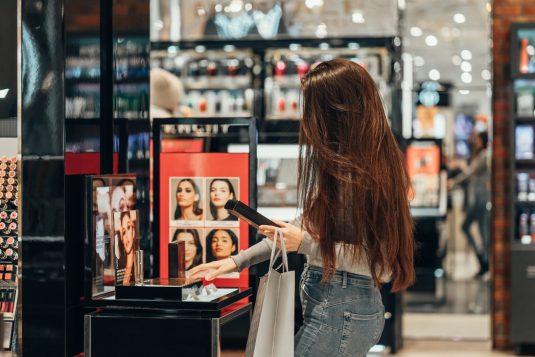 Influence Point-Of-Sales Decisions of Customers And Assist Brands with Visual Merchandising
Engage customers to explore product features further with visual cues and use cases without any sales executive. The lift and learn solutions engage shoppers at the point of sale by encouraging them to lift products from the display. To generate more revenue by advertising and providing brands with product engagement analytics.
Help Customers with The Decision Making Process and Brands with Engagement Analytics
Integrate Sensors, Screens and Smart Hardware Systems To Provide Interactive Engagement for Customers and Real-Time Analytics for Brands






Influence point-of-sales decisions and increase sales
Explore Use Cases
Automate Digital Signage & Engage Customers
Picking the right lift and learn digital signage technology can have a good impact on both your initial success and the ability to scale the solution.
Devices Deployed
We deployed 200+ devices on client premises.
Clients
We have 70+ happy customers with several brands.
Uptime
We assure 99% uptime for all devices along with lift and learn surfaces.
Sensor Points
When a customer picks a product, it triggers content related only to that product.
Mydia AI Works with All Retail Displays
Mydia AI is designed to be embedded directly into retail spaces where customers are already shopping, touching, and experiencing products.
Have Questions about
Lift & Learn Solutions?
Get the latest insights, updates, and trends about lift & learn
Want to work together? Get in touch and tell us all about it.