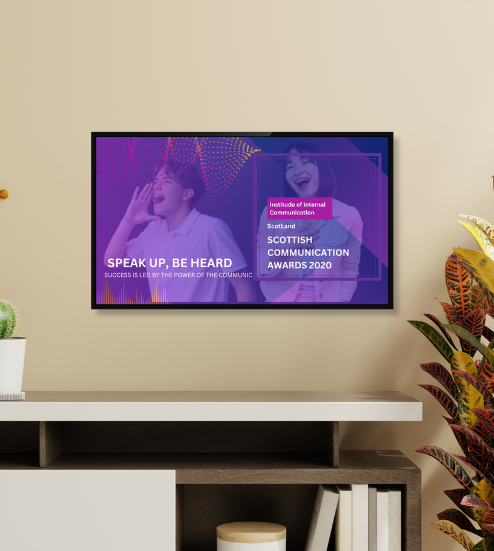 Digital Signage Content Design Services
Our digital signage content design service can help clients create visually appealing and engaging content that aligns with their branding and messaging. This includes everything from text and graphics to videos and animations. Our team can also provide technical support to ensure that the digital signage displays are working correctly and the content is being displayed correctly.
Digital Signage Implementation Services
Digital signage implementation is a complex process that requires careful planning, execution, and ongoing support. Our experienced team will collaborate with you to develop a comprehensive digital signage strategy tailored to your business objectives. By measuring the ROI of your digital signage implementation, you can adjust your strategy and content to maximize the impact of your digital signage displays and achieve your business objectives.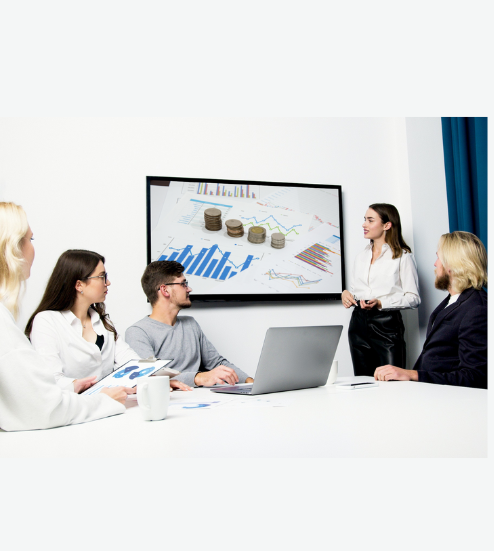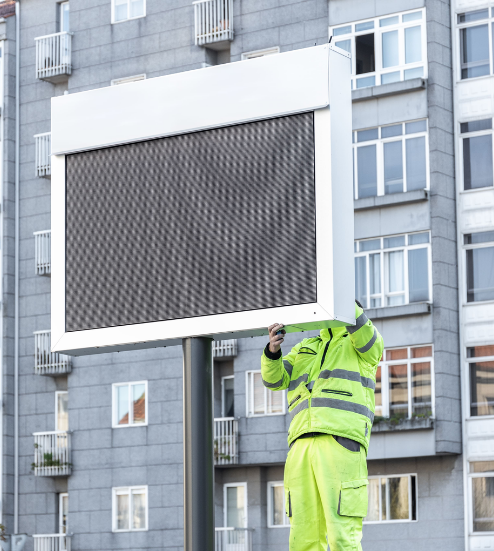 Digital Signage Installation Services
Our digital signage installation service is performed by experienced professionals who can ensure that the installation process is smooth and efficient. We provide a range of installation services, including site surveys, installation planning, and technical support. We can also provide guidance on hardware and software requirements, network connectivity, and content management systems to ensure that your digital signage displays are optimized for your business needs.
Content Management Services
Our content management services include the creation of engaging and impactful content that is designed to capture the attention of your target audience. We also provide ongoing content management services, ensuring that your content remains up-to-date and engaging, and that it is deployed across your digital signage network in a timely and efficient manner. By leveraging our fully managed digital signage network and content services, you can focus on your core business activities, while we take care of your digital signage needs, ensuring that your displays are always up-to-date, engaging, and effective.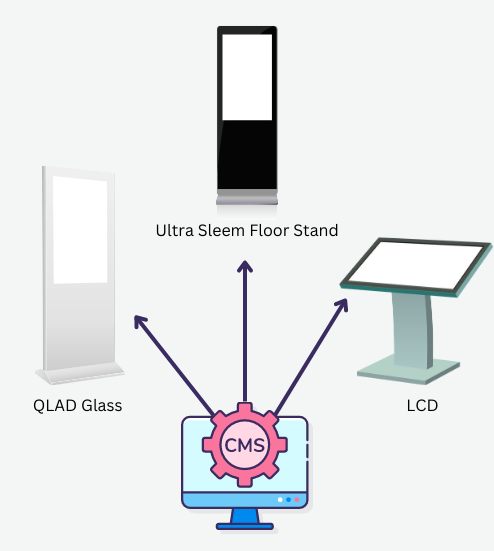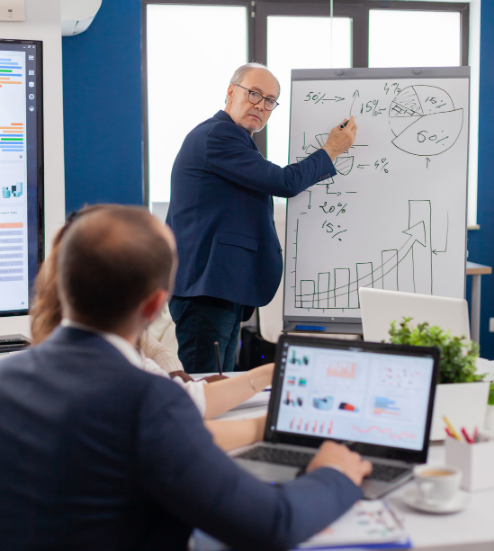 Personalized Training
Our personalized training service, we offer training programs that are designed to help users learn how to operate and manage their digital signage displays, software, and hardware. Our training programs are designed to be flexible and can be delivered in a variety of formats, including online, in-person, or through a combination of both.