Digital signage can be a great way to upgrade your hotel's customer experience. It's easy to get started – you just need to decide what kind of signage you'd like to display, what content you'd like to show, and where you'd like to place it. With the right hardware and software, you can create an interactive and engaging customer experience that will keep your guests coming back for more.  Let's take a look at how you can use it to elevate your hotel experiences, property-wide. 
We believe digital signage can be a great way to enhance the guest experience and create a more memorable environment. We offer a variety of
digital signage solutions
that can be tailored to fit your specific needs. Our experienced team can help you choose the best solution for your venue, from interactive digital displays to interactive kiosks. With our digital signage solutions, you can provide guests with a variety of entertainment options, from games to videos and more.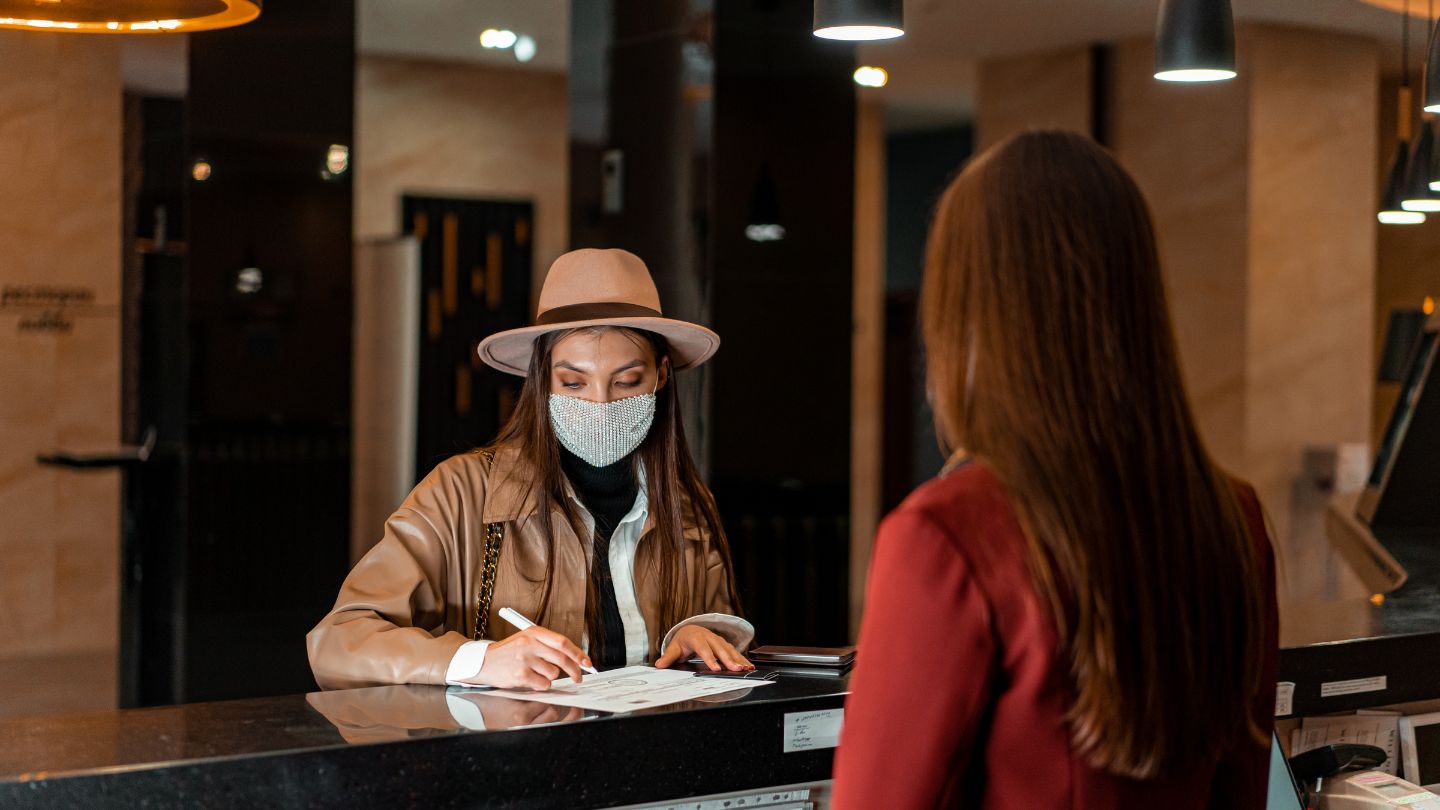 Digital signage is a great way to protect guests in your facility. It can be used to display real-time alerts and warnings to help keep people safe.
Digital signage
can also be used to share critical information, such as evacuation routes, emergency contact numbers, and other safety-related content. Additionally, you can use digital signage to display educational or informative content to help guests stay informed or to promote safety protocols, such as social distancing or the use of face masks. With digital signage, you can create a safe and secure environment for your guests.
Mydia Digital Signage Solutions
Mydia
offers a comprehensive set of features to help you get your digital signage up and running quickly and easily. Our digital signage solution is designed to be user-friendly, cost-effective, and reliable. With our platform, you can create stunning displays in minutes by uploading images, videos, and other content. Additionally, our solution offers a wide range of analytics and reporting tools to help you track the performance of your signage. If you have any questions or would like to discuss our solution further, please don't hesitate to reach out. We look forward to helping you create successful
digital signage solutions
!
Digital Signage Placement
Placement is an important factor to consider when setting up digital signage, so here are a few things to keep in mind:
Place the screens in locations that have maximum visibility, such as lobbies and hallways.

Make sure they are in areas with good lighting so that they are easily seen.

Consider the height of the screens. You want them to be at an eye level so that guests can easily see the message.

Consider the size and type of the screens. Do you want large screens that can show multiple pieces of content at once? Or do you prefer smaller screens with a single message?

Use digital signage for more than just advertising. Consider using it to show directions, highlight events, or even display artwork.
Heighten Your Hotel Space
Mydia is the best
digital signage solutions provider
in Dubai that shares many different options you can explore. Consider adding some higher-end furniture pieces or artwork. You could also explore adding extra amenities like a mini-fridge, a larger TV, or even a cozy area rug. Additionally, you could look into providing guests with complimentary toiletries, such as shampoo, conditioner, and body wash. These small touches can help to elevate the atmosphere of your hotel space and make your guests feel more at home.
Never Miss a Deadline with Mydia
Talk with our experts to see how Mydia can transform your brick-and-mortar experience.
Hotel digital signage offers numerous benefits to hotel owners and guests alike. By providing guests with real-time information on their stay, hotel owners can improve their customer experience while also increasing their revenue and customer loyalty.
Digital signage
can also help hotel owners keep their brand top-of-mind, while also providing a cost-effective way to communicate with guests. With the right setup and implementation, hotel digital signage can be a powerful and effective tool for any hotel.